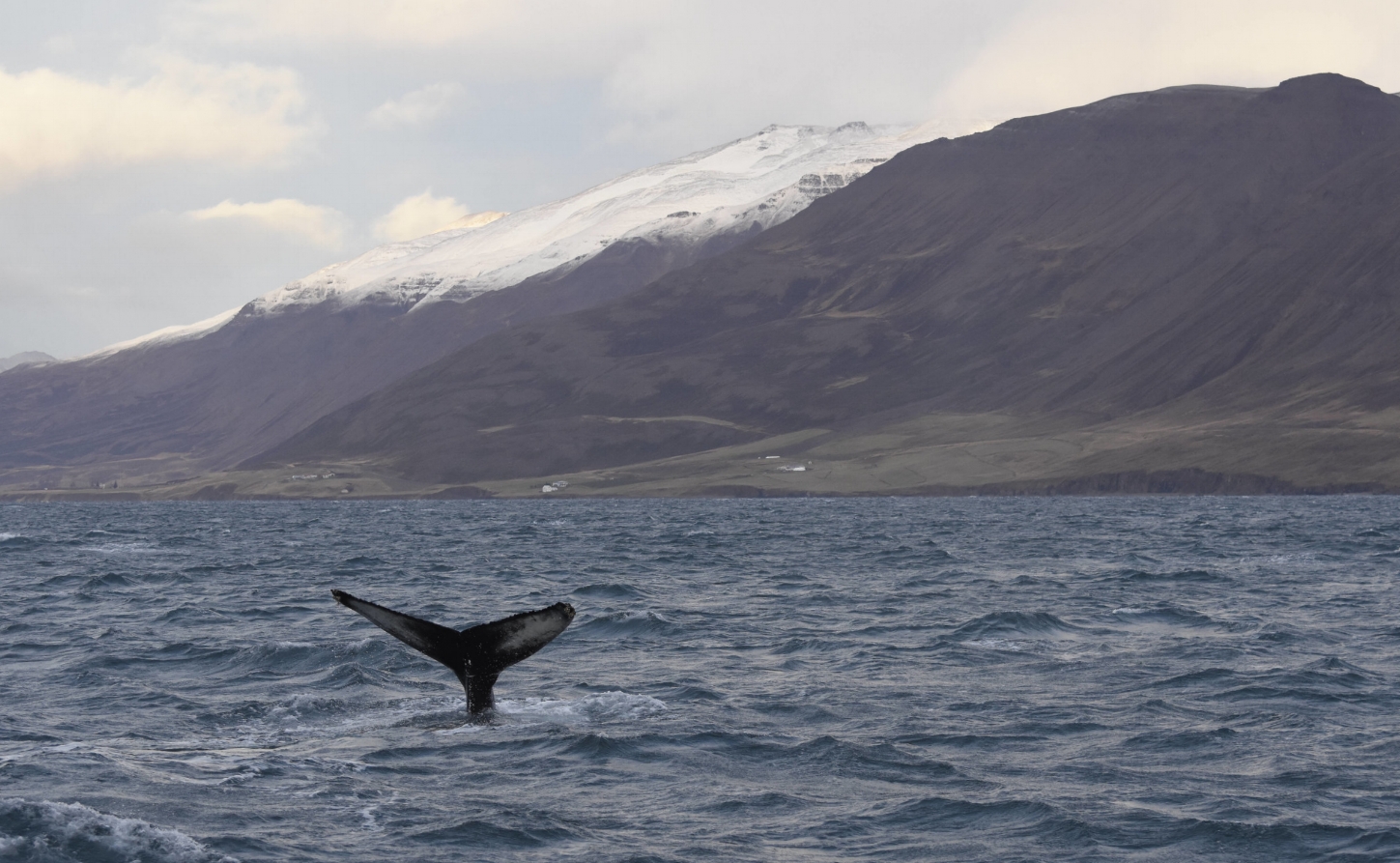 Photographs by Megan Whittaker
A blustery but picturesque tour out in the fjord of Eyjafjörður. The ride out was good and few splashes over the bow of our whale watching vessel but much more on the way back. Our passengers then moved inside to our heated saloon to warm up. On the wildlife front the humpback whales were incredible. We did have to travel a bit further to the north than the days before and more towards the east coast but once in the area we were surrounded. We had to wait as they dove down to feed but once they were up at the surface there were blows in every direction we looked. At least 10 different humpback whales maybe even more. Some of the regulars we got to see included ´Pepper´and Needle´ also seen the previous days and also ´King Louis´and ´Loftur´and a couple of new individuals.
Hopefully some will make there way to Faxafloi (Reykjavik) to keep the passengers down there entertained and happy after the few bad days of bad weather.
Text by Megan Whittaker