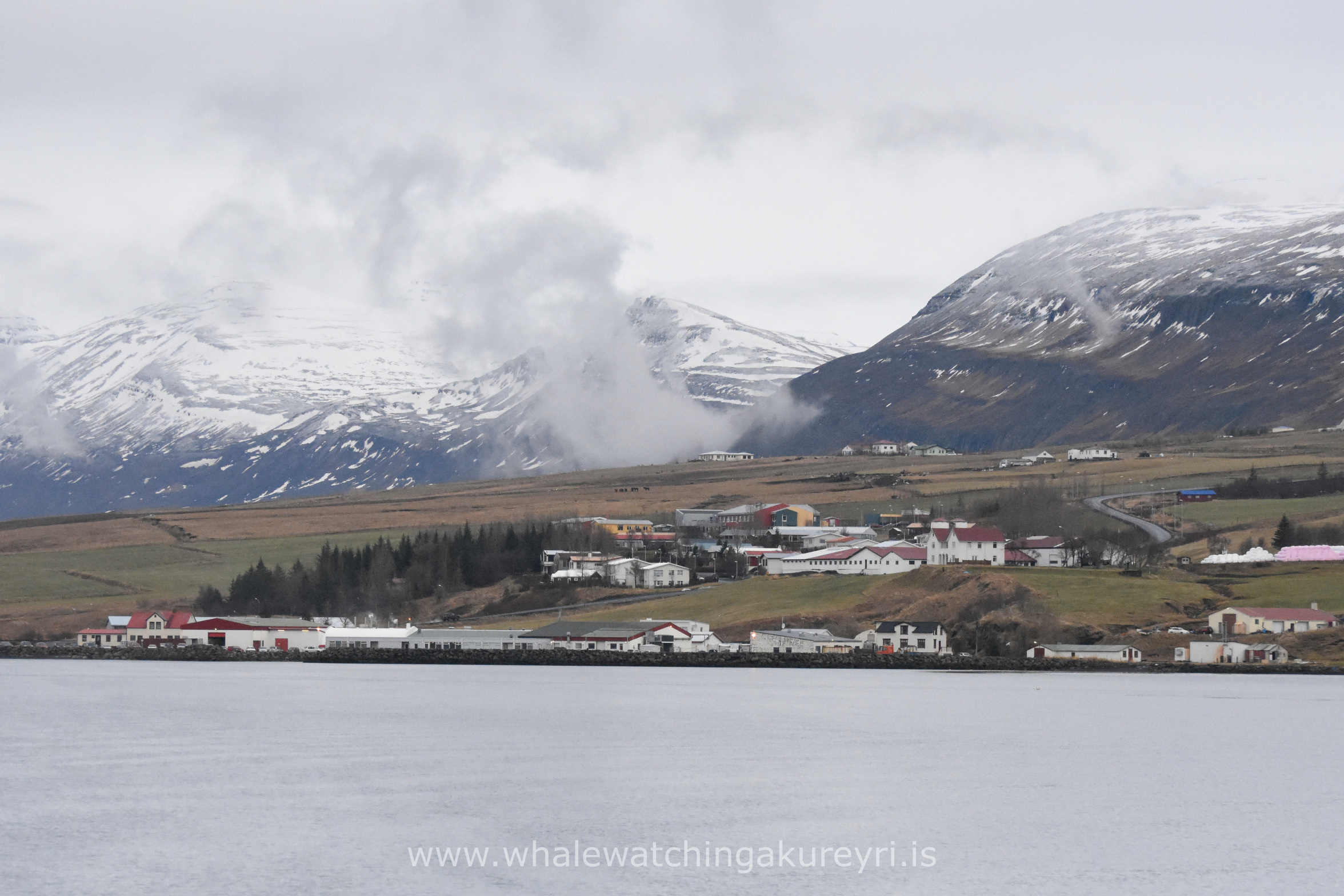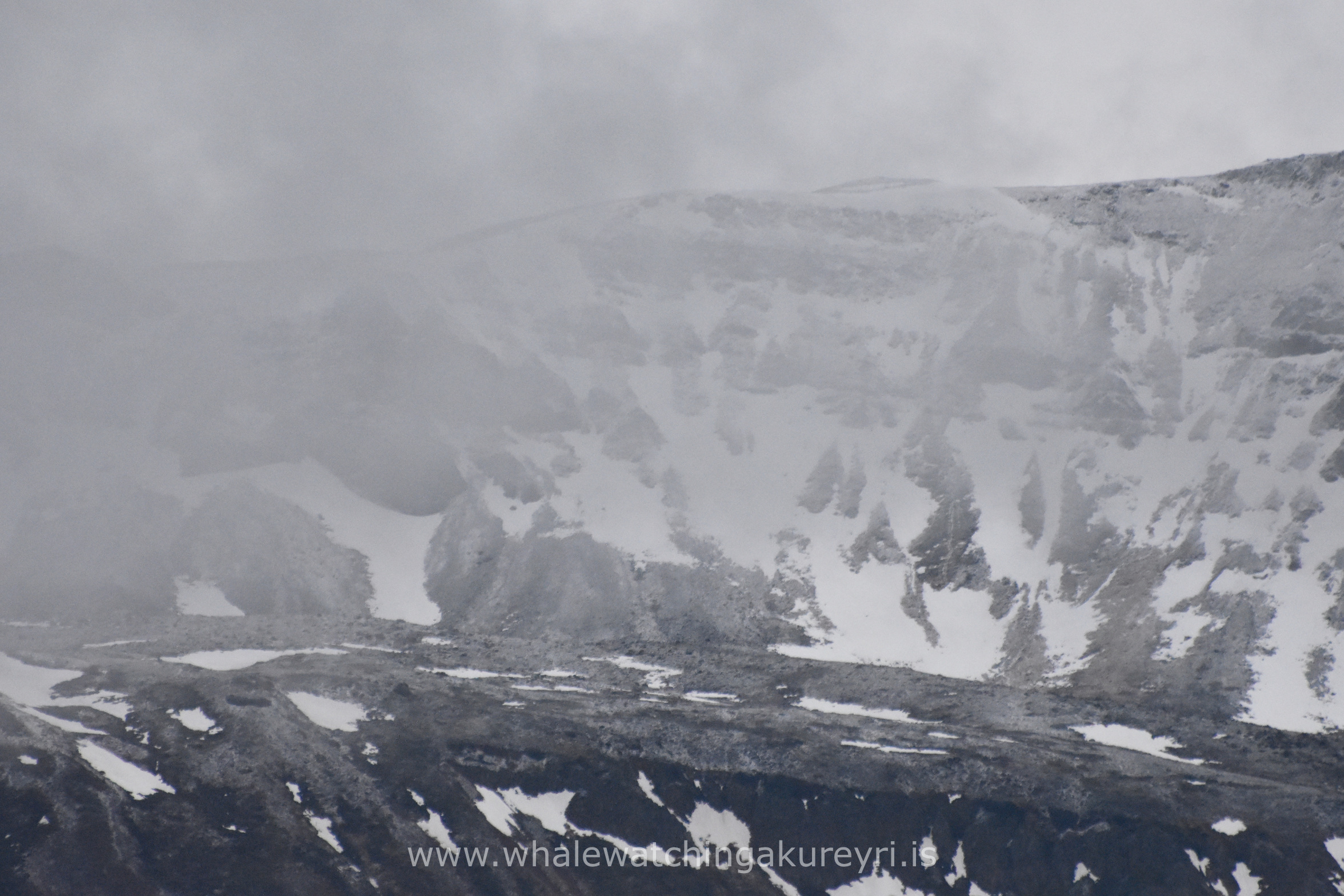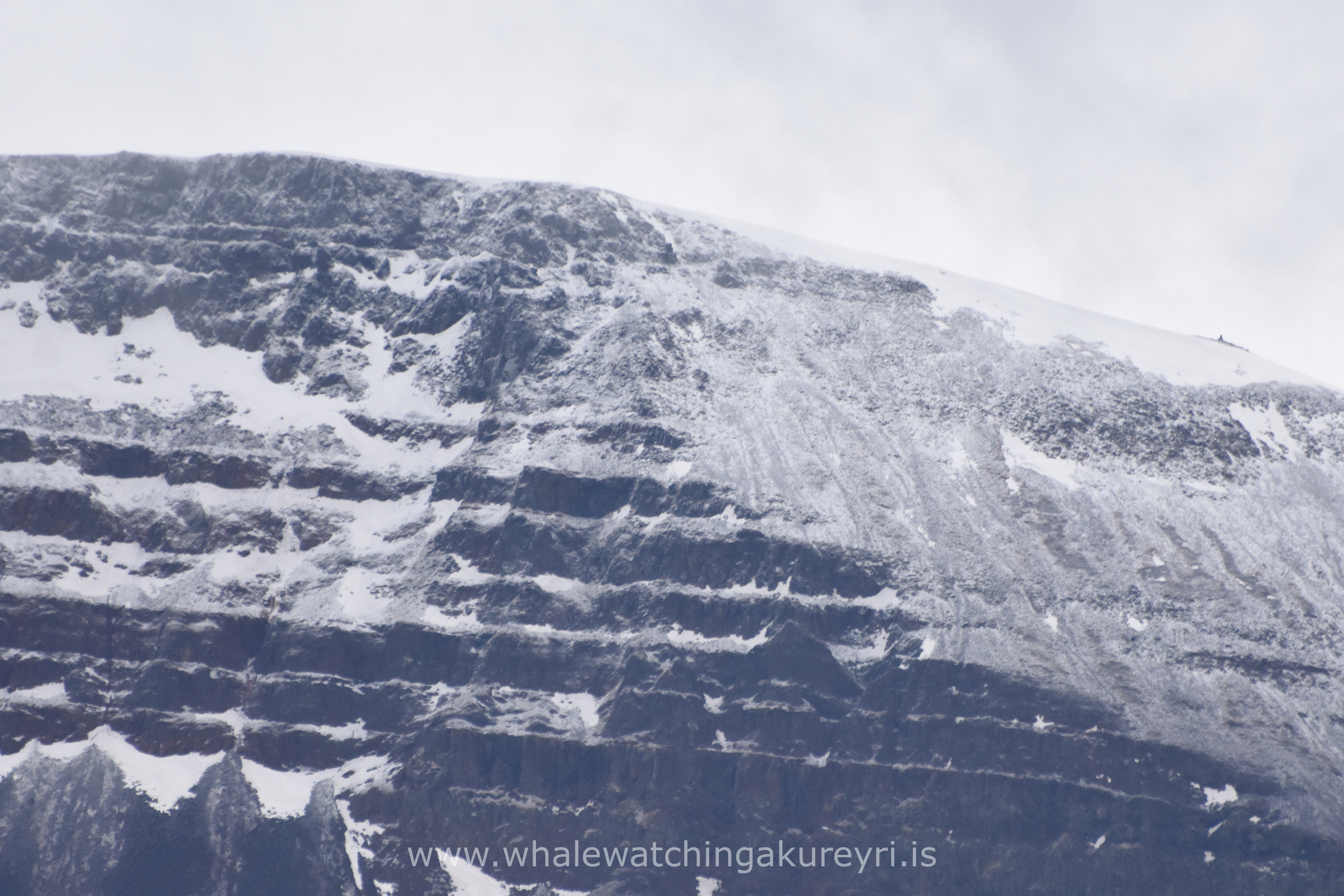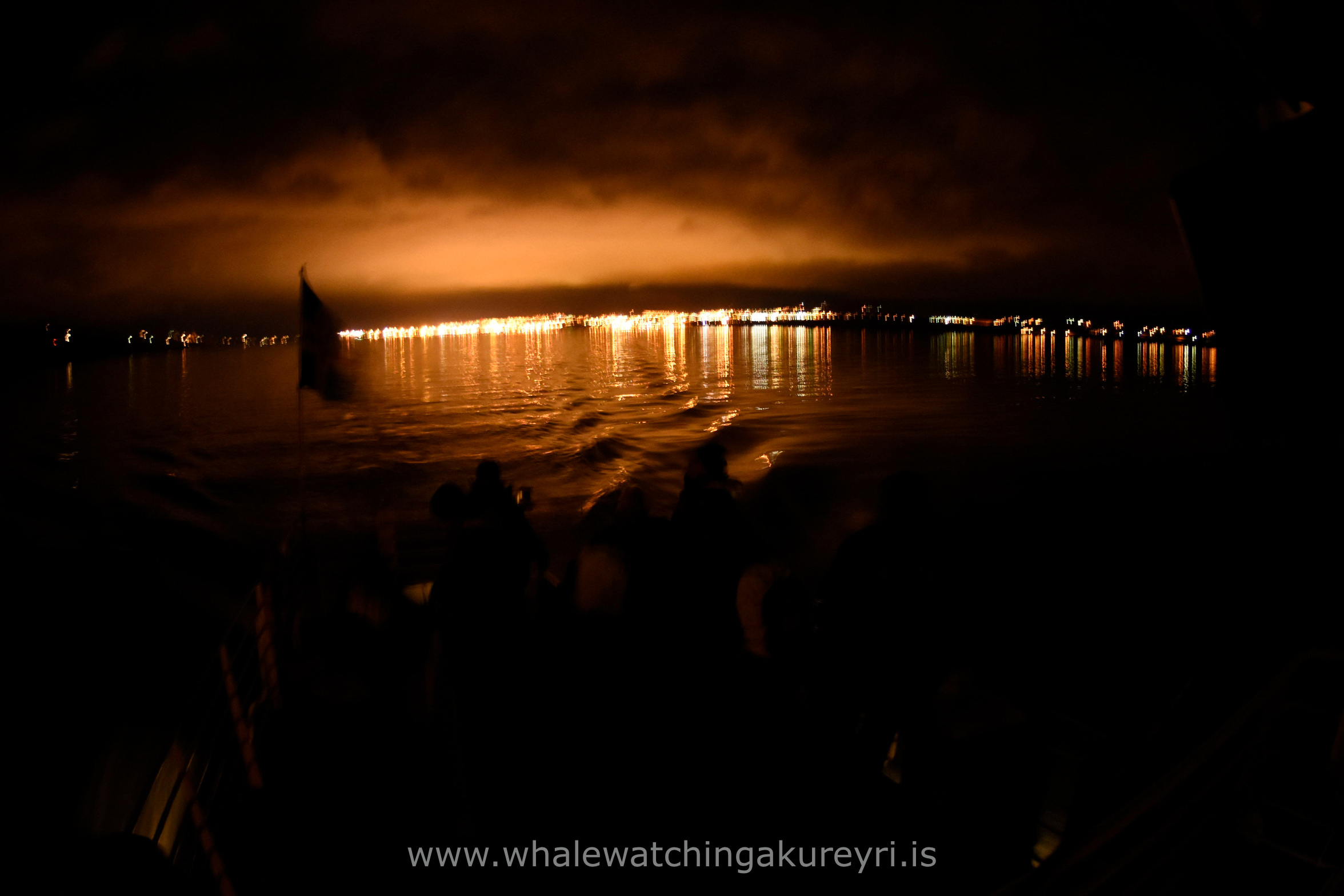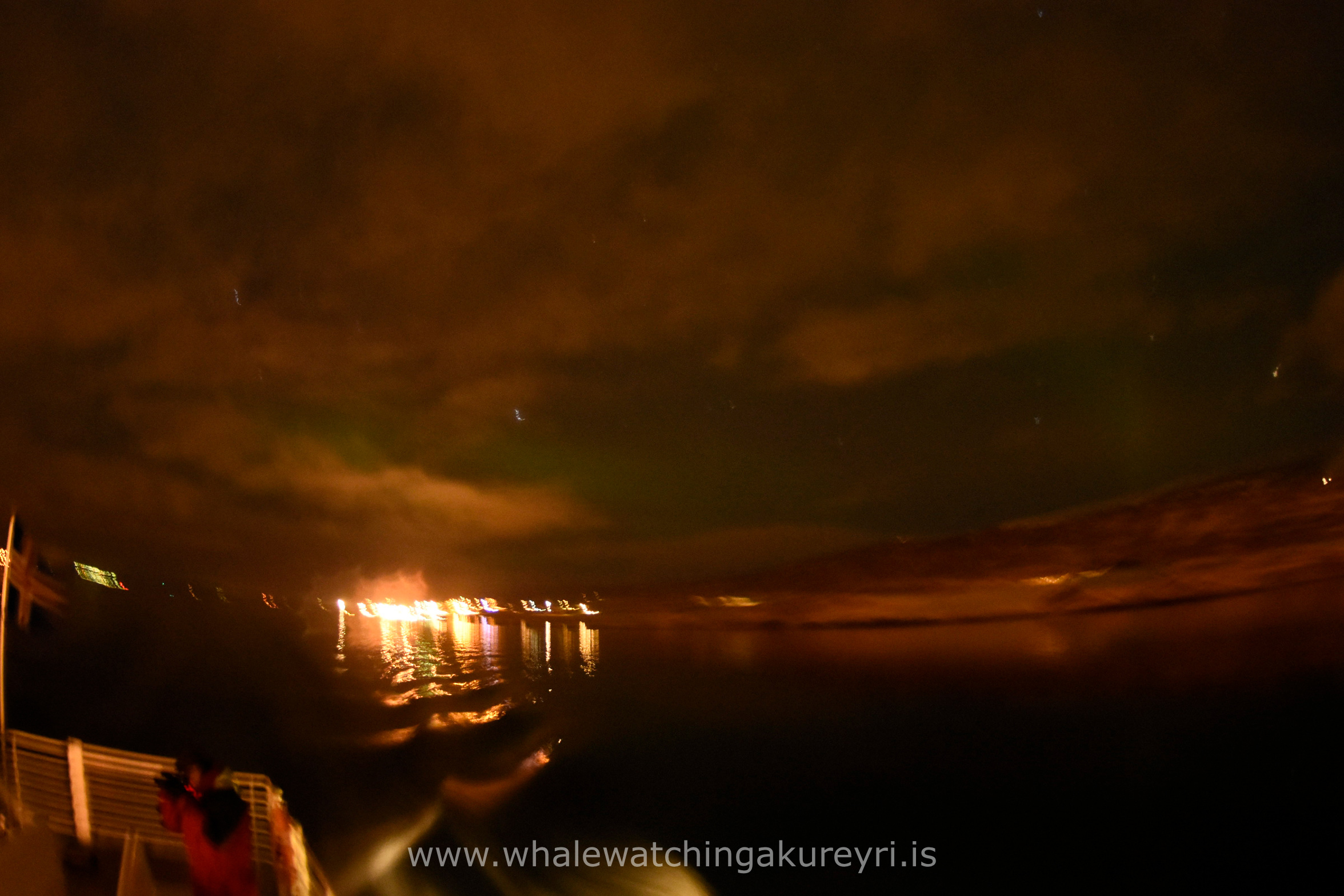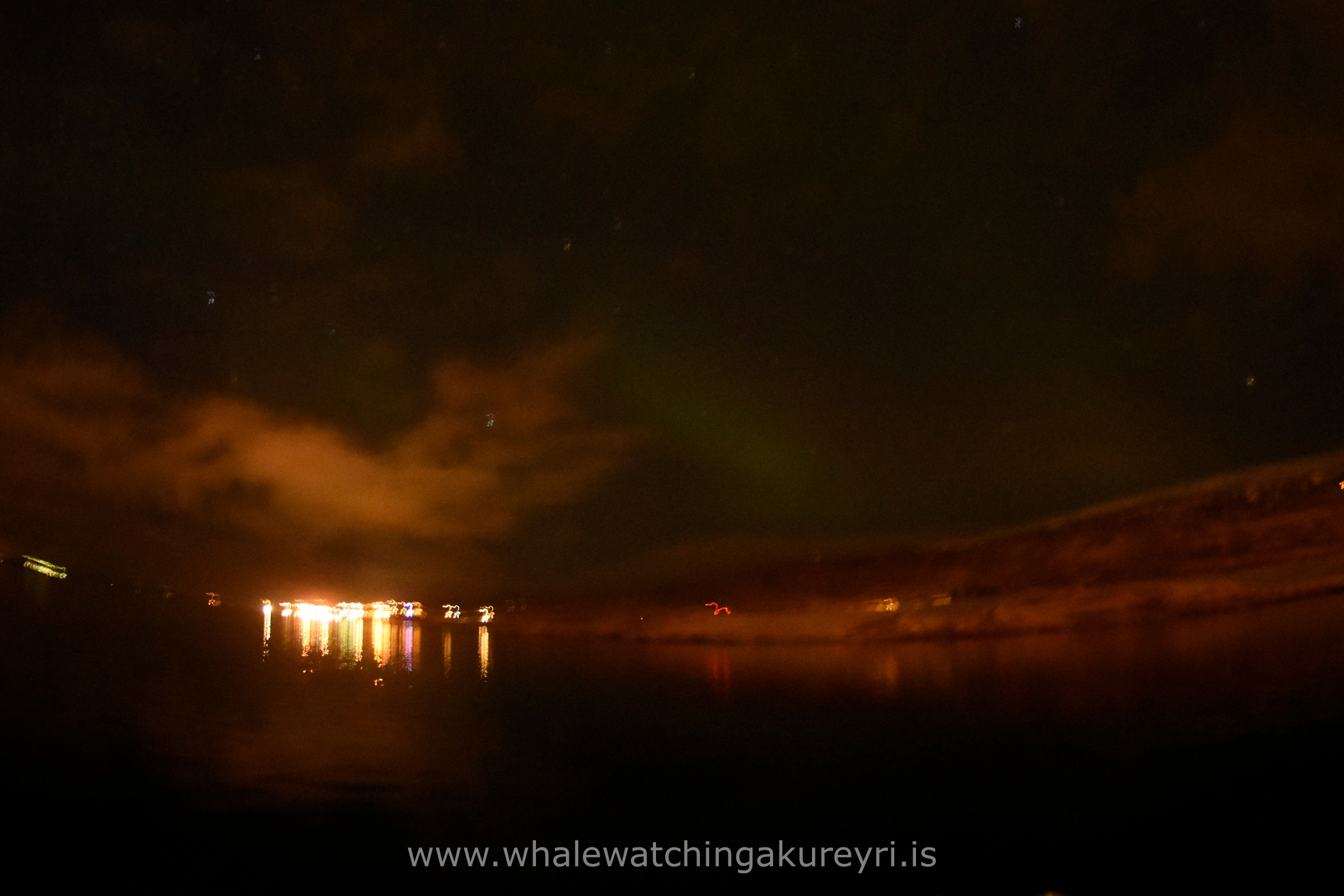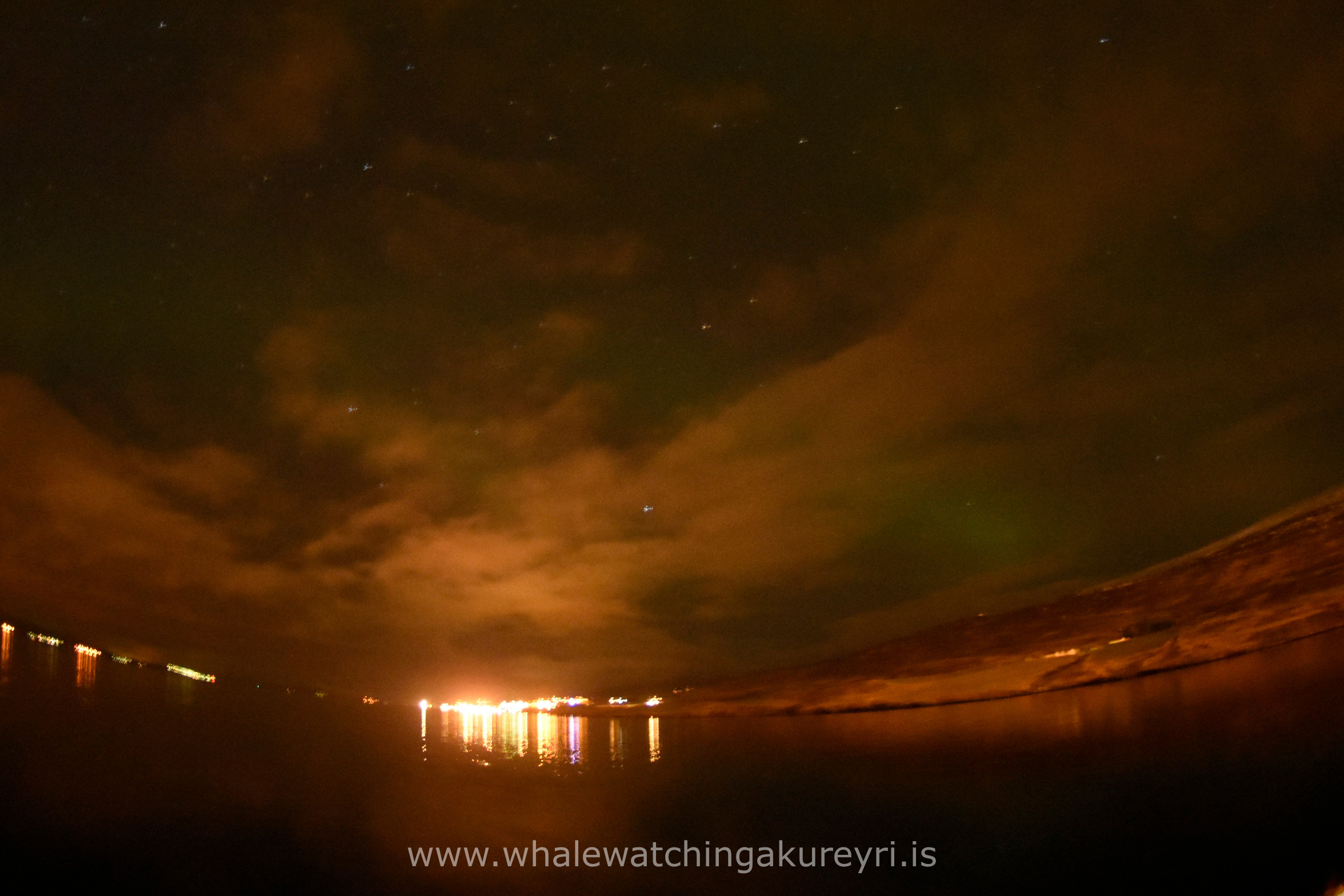 Whale Watching 11:00
We had high hopes for our whale watching tour today and the sea conditions and weather could not be better but also because we could see that there were quite a few Norwegian capelin fishing boats just outside the fjord and have been there for the last week. Where there is capelin there should be whales. We had to once again sail all the way to Hrísey and ever could go a little further north-west today due to the conditions. After a while the swell was getting a bit too much for some of our passengers so we turned around and surfed the swells back around the west coast of Hrísey were we located a plethora amount of habour porpoises. So many in large pods. Probably in all we much has seen at least 50 individuals. It was also very nice to see them porpoising just in front of the village of the island. Once again we were unfortunate that we didn't find any whales or dolphins so we offered our passengers complimentary tickets to come again in the next two years.
Northern Lights 21:00
It was cloudier than the forecast suggested and the activity was not as strong, however the glow of the northern lights could be made out in between the clouds early on in the tour. The high clouds then posed an issue for the rest of the tour but on the way home the clouds cleared and for a brief time the faint glow could be seen again. Still it was hard to make out with the naked eye and had to be confirmed by the camera.
We felt it was not enough so we offered our passengers complimentary tickets that can be used for another northern lights tour in Akureyri or Reykjavik in the next two years.
Text and Pictures by Megan Whittaker